Congrats to the 2023 NLGJA Excellence in Journalism Award recipients!
The Trans Journalists Association is thrilled to see several of our members among the winners of this year's NLGJA Excellence in Journalism Awards.
Join us in congratulating them!
Nico Lang won both the Al Neuharth Award for Innovation in Investigative Journalism Award and the Excellence in Sports Writing for "These States Had Few, If Any, Trans Student Athletes. They Passed Sports Bans Anyway." Lang also won the Excellence in Legal Coverage Award for "Alabama Is Trying to Raise the Legal Driving Age for Trans People to 19."
Why Nico wrote about trans student athletes
I think that local news outlets are doing the most indelible journalism in the country, and this story owes a major debt of gratitude to the Louisville Courier Journal. In February, the newspaper reported on
the story of Fischer Wells
, a 12-year-old trans field hockey player who stood to be the only person in Kentucky visibly affected by a proposed trans sports ban. Fischer is, to date, the only known trans athlete in the entire state (although I'm sure there are others who are playing whose identities aren't known). Their reporting raised an important question that I felt needed to be asked: How does it feel to have your state discriminate against you personally, especially when you're just a child? So I spent five months asking it:
I interviewed trans student athletes across the U.S.
— who were, by and large, their state's only out trans players — what it was like to be literally singled out by their own lawmakers. I'm so grateful to have had the opportunity to give them a chance to speak, but I wish I'd never had to write this story. Fischer should be off playing with the teammates that have unfailingly supported her throughout this ordeal, not fighting for her rights.
Read Nico's work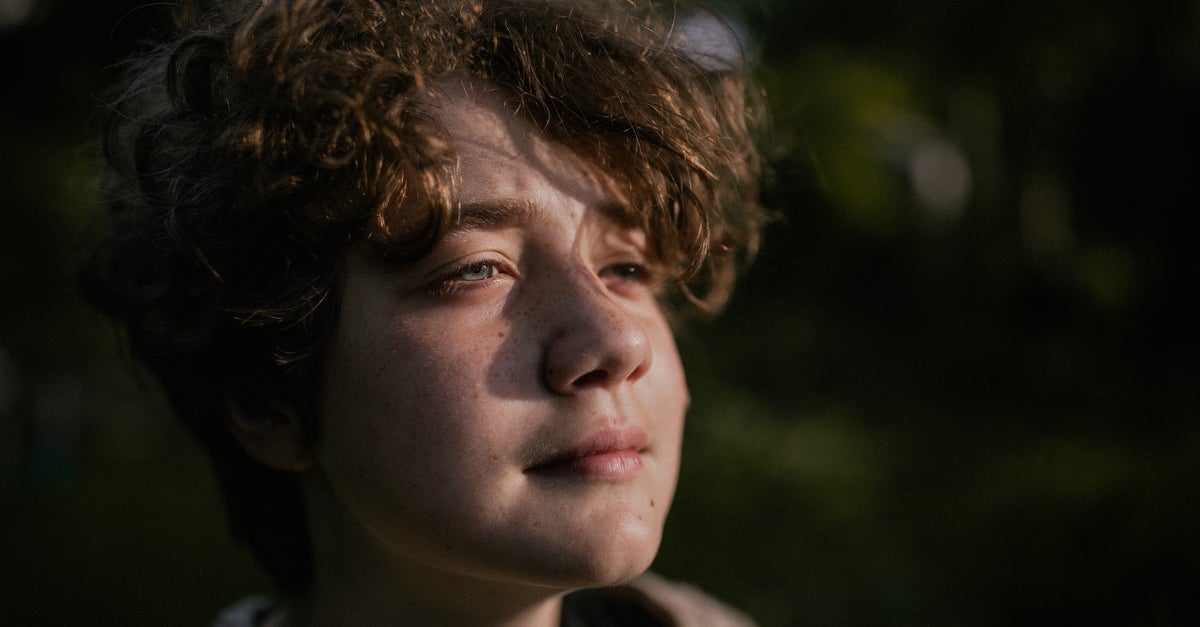 ---
Sam Manzella won the Excellence in Feature Writing Award for "The Stonewall Generation fought for equality. Now they are fighting for their lives."
Why Sam wrote about trans elders
Aging is inevitable for all of us, but for many LGBTQ+ seniors, getting older presents a unique set of challenges. I wanted to tell this story because it highlights how social and structural supports can make all the difference for people who are facing systemic marginalization. Also, it's always a gift to speak directly with queer and trans elders. I was so moved by my sources' tenacity and enduring commitment to community care.
Read Sam's work
---
Wren Sanders and the Them team won the Excellence in Transgender Coverage Award for their Trans Futures Week series.
Why Wren's team wrote about trans futures
When we at
Them
started envisioning
Trans Futures Week
, we asked ourselves:
If we could make something that would offer not just affirmation that a better world is possible, but genuinely valuable information for how to make it a reality, what might that look like
? For us, that looks like Miss Major discussing the future of trans organizing with Chase Strangio,
Plume
co-founder Dr. Jerrica Kirkley and historian Jules Gill-Peterson envisioning the future of transition, Zackary Drucker speaking to Imara Jones about the future of our storytelling, and more. It looks like a series that does more than simply declare 'trans and nonbinary people exist in the future,' but rather strive to show that, because of our innovation, our fearlessness, and our paradigm-shifting willpower, there is no future without us.
Read the whole series
---
Minami Funakoshi won the Excellence in Nonbinary and Gender Nonconforming Coverage Award for "Gender & Language."
Why Minami wrote about gender across languages
When I came out as nonbinary, I thought all the time about pronouns. Getting used to telling strangers I use they/them; adding it to emails; imagining how I'd correct people the next time they misgender me and feeling too overwhelmed to do it when it happened. In English, pronouns are gendered only in the third person, which means it has to do with how others see me. In Japanese, it's different. There's 'I' that women usually use and 'I' that men usually use. Figuring out which 'I' to use in Japanese has been much harder than choosing 'they/them' in English. I still haven't found one that feels comfortable and safe. This got me thinking about how I would speak as a nonbinary person in other languages, which is how
this story
started.
Read Minami's work
---
# ICYMI
Register now for a meet-and-greet for trans journalists interested in learning more about the Pulitzer Center's grants.
The Pulitzer Center and the Trans Journalists Association invite trans, nonbinary, and gender-expansive journalists to this virtual coffee chat on Thursday, August 17, 2023, at 12:00pm EDT. In the casual conversation, the Pulitzer Center's Senior Editor Boyoung Lim will talk about grant opportunities and offer tips on how to craft a successful pitch to help fund your dream reporting project.
Feel free to bring your questions! The Pulitzer Center recommends reviewing its How to Apply resource prior to attending.
Again, huge congrats to all the winners! Have a great week!