On covering trans people with respect
Hola hola TJA folks and friends!
For folks who I haven't had the pleasure of meeting yet, I'm Adam M. Rhodes (they/them), and I'm a proud member of TJA. I'm also a training director at Investigative Reporters and Editors, a journalism training nonprofit based out of the University of Missouri.
Alongside my role at IRE, where I run a two-day training program for underserved newsrooms, I freelance when I can about the intersection of LGBTQ+ issues and the criminal legal system. I've covered homophobic murder trials, probed outdated laws that target Black and Brown queer people the most, and uncovered issues within CPD's liaison office to the queer community. Unrelated, shoutout to therapy and my SSRIs!
As trans journalists, we have to be experts at debunking misinformation about our communities. With poorly reported, thinly veiled transphobia being published at the highest levels in this industry, it's sadly on us a lot of the time to be the sole source of nuanced, quality reporting on queer and trans people — I mean just read the GLAAD Media Awards journalism nominees!
And alongside the debate over trans health care, reporting on queer folks in the criminal legal system is where I see some of the most fear mongering and misinformation. The particular problem with this reporting is that it often employs bias against people in the system as well as bias against queer people. Critics will argue that people behind bars don't deserve comfort when arguing to deny a trans woman gender-affirming surgery, or to place people in facilities that align with their identities.
Few stories I've covered drove this home more than my most recent work for The Appeal, where I wrote about weakened protections for trans people behind bars in New Jersey. The trans woman at the heart of my reporting, Demi Minor, was suffering under indescribable conditions.
Since just last year, Demi has been isolated from other prisoners, denied access to gender appropriate products including underwear, reprimanded for relationships with other prisoners (federal law prohibits them behind bars), and sent to a men's prison, where she continues to be isolated and subject to additional abuse. But despite her suffering, outlets from New York to the United Kingdom have ridiculed and demonized Demi and her circumstances. They jumped on outright lies that Demi had to have been an aggressor in the relationships, that she deserves to suffer behind bars for her crime, that her anguish is just another part of her punishment.
But I didn't employ any high-falutin investigative journalism tools to uncover Demi's story. I just used what I think makes TJA as an organization so incredibly important and powerful: simple and unflinching love and respect for trans people, no matter their circumstances.
And it's a shame that it's that simple, right? Instead of some outlets' reporting being cited in court cases rolling our rights back, they could be fodder for landmark human rights laws.
Whenever I'm in a newsroom and they ask what has helped me be a successful reporter covering these issues, I say that compassion is my greatest tool; that no matter what people have been through or done, they deserve compassion and respect. No group of people has taught me more about that than TJA. No one knows first hand how challenging this industry can be like other trans journalists, and it's truly an honor to be fighting for better reporting and better respect alongside them.

To another year of fighting the good fight,
Adam M. Rhodes
Noteworthy reads: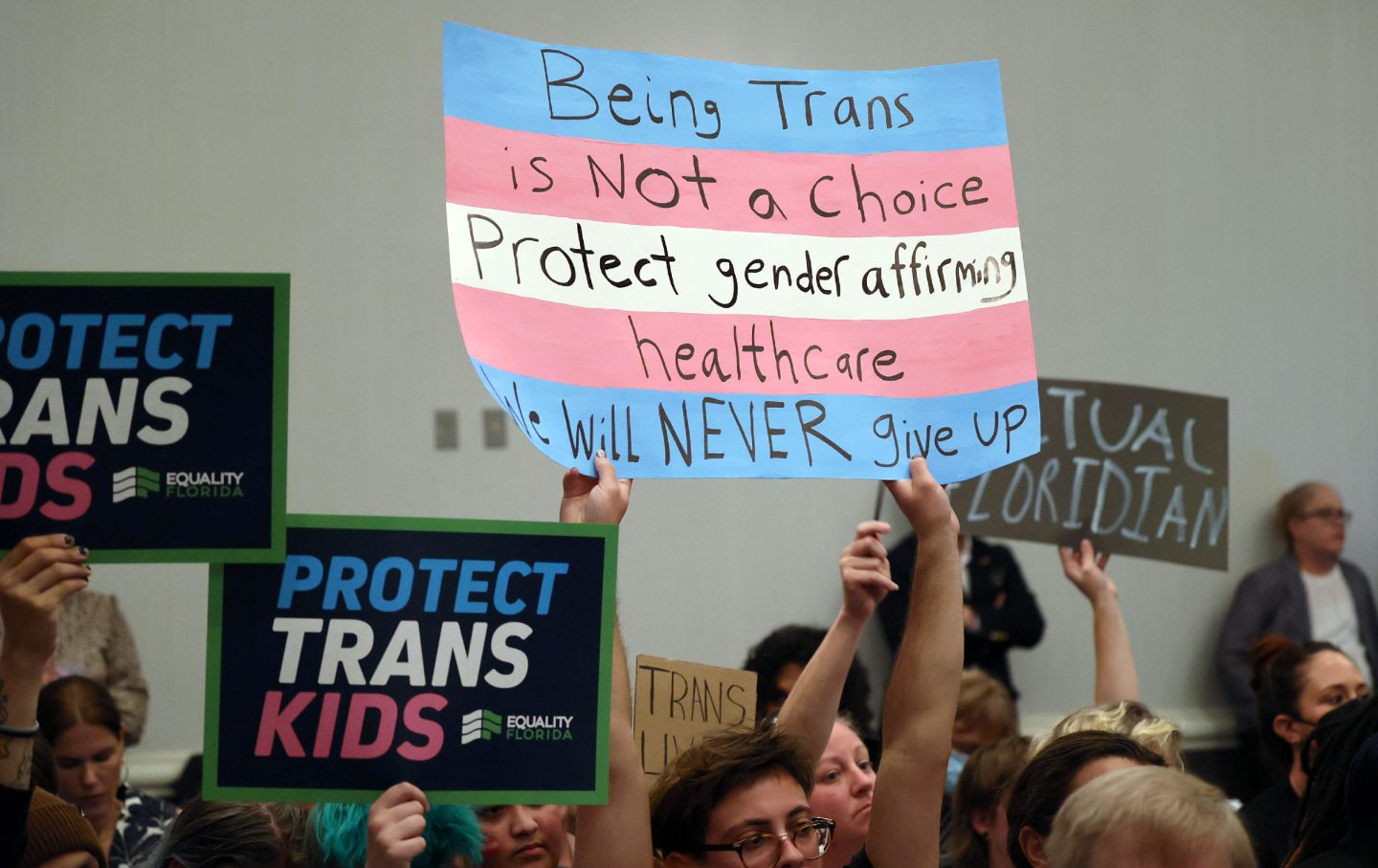 Additional resources:
Check out our style guide for best practices on covering the trans community.
We have two guides for employers—Best practices for a trans-friendly workplace and a guide for supporting employees coming out as transgender.
Want to support us? Send this email to a friend! And if you're able to, consider donating.